Crypto Revolution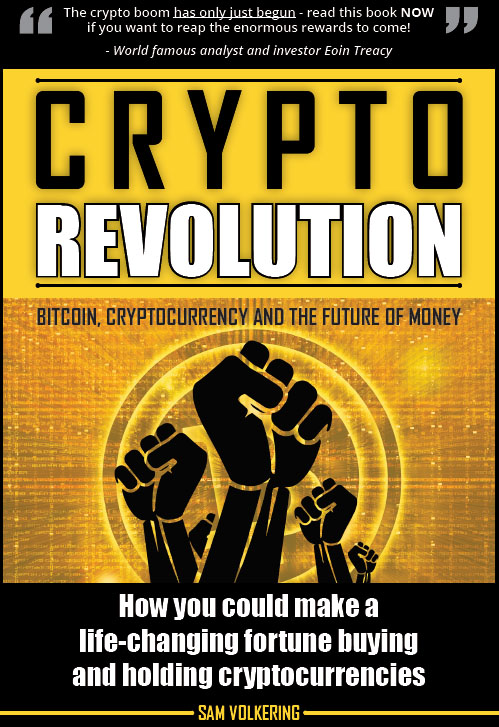 "Such a wealth of information about something that could make you wealthy and how to go about it." Reader, DS
"This book will give you the knowledge you MUST have to understand how cryptocurrencies will change our world." Reader, CDW
"Read this book about crypto currencies and it will open your eyes to a whole new way of making investments". Reader, D SHUTE
Your journey into the exciting world of cryptocurrency starts here! Crypto Revolution will give you a top to bottom understanding of the technological and financial revolution unfolding before your eyes.
You will discover why this shift from centralised to decentralised power is a turning point in the way we think about currency, communication, business and authority. You will learn the practicalities of how to buy, store and sell cryptocurrencies using the tried and trusted methods of crypto investing veteran Sam Volkering. And you will learn which cryptocurrency Sam believes could come to eclipse Bitcoin and become the crypto-economy leader in the years to come.
There is a reason more than 40,000 people all over the world hold a copy of this book. It is the only guide you EVER need to fully understand – and profit from – the rise of cryptocurrencies.
If you want to grab a copy – on a complimentary basis – it's easy: